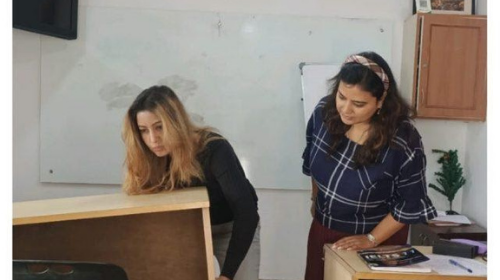 Dec. 5, 2022
THE "IF" AND "THEN " IN PERFORMANCE
"If the edges of this desk were not sharp I certainly could lift it…perhaps a little lighter too or may be absence of the sharp edges ….the unending relentless story …
Irrespective of how revolutionary any training program could be and needless of the number of opportunities in terms of learning and application a program or session could provide; the state of mind, the belief system and the acceptance of the self needs to be congruent.
External motivation that the majority rely on has an end in itself and may surface as in completion of a session/program/task. Enthusiasm expressed at the onset with a receptive and an open mind a prerequisite to learning should remain persistent to transmute to amazing results.
The "if" and "then" model does not restrict itself to the pursuit of happiness alone but demonstrates itself immensely in the learning habits of a participant.
The increasing trends and success of virtual learning, its time to to rewire and reinstate the model to receptiveness and can do with the acceptance of the "Self".